+150 projects in 18 countries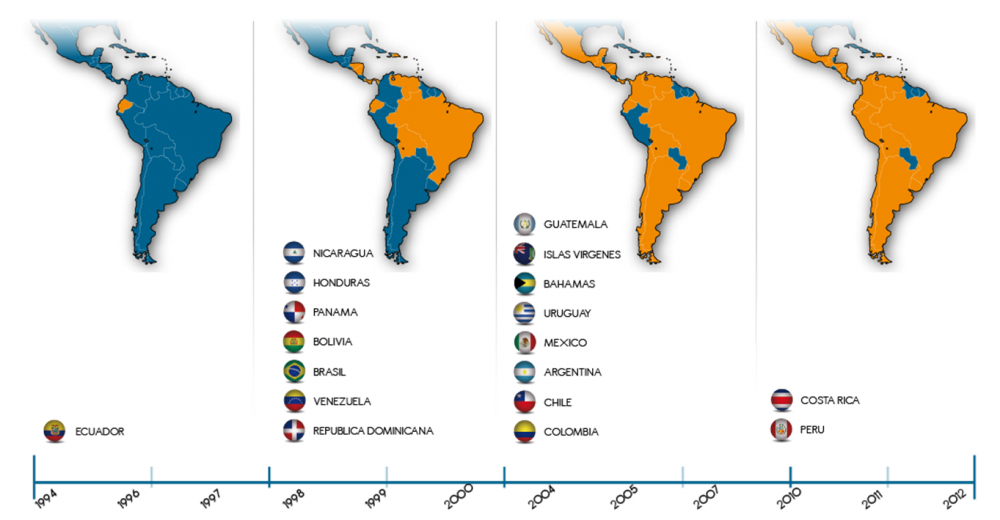 Because building is about change.
In the beginning SANTOS CMI was dedicated to industrial construction projects within Ecuador. As the company grew so did the vision of the leadership team. This lead to international growth. To date SANTOSCMI has executed industrial projects in (18) countries within Latin America and the Caribbean. Our scope of services grew from construction only to include the execution of full turnkey industrial projects within the Power and Oil & Gas industries. Our endeavor is to continuously grow to provide the services that our customers need. Ever-increasing responsibilities have been the natural evolution of the company.
In 1999 SANTOSCMI began its international expansion. Later, in the year 2001, SANTOSCMI began executing large EPC projects, taking on all aspects of engineering, procurement and construction. The company continued to strategically grow into more countries while diversifying its scope. Since then SANTOSCMI has taken on large petrochemical projects as well as expanded its experience to include combined cycle, cogeneration and carbon fired power plants.
Now SANTOS CMI builds full turn-key projects, beginning with basic engineering through to commissioning and start-up.